In March of 2016 several concerned landlords came together to form a Political Action Committee (PAC) called the Property Owner Defense League – PAC to help improve the political climate for property owners.
The sole purpose of the PAC is to influence the outcome of elections in Connecticut. The PAC was established as an "Independent Expenditure PAC" meaning that it can have no direct coordination or communication with any candidate it supports or opposes, thus the name Independent Expenditure.
There are no limits for contribution amounts or how much money can be spent in any individual election or race. Property Owners are strongly encouraged to donate to the efforts of this PAC because we need more elected officials supporting property owners who are all small business owners and tax-payers.
Below are links to the contribution forms and are separated into 2 categories;
Individual Donors
Business Entities such as LLC's, Partnerships and Corporations.
The suggested annual donation is $10 per unit. 
Form For Business Entities To Contribute
Form For Individual Contributions
The seeds of Grass Roots lobbying and political activism for property owners took root in New Britain in 2012 when nearly 1,000 turned out to oppose New Britain's Landlord Licensing tax.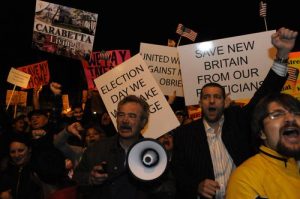 The end result proved that property Owners and Tenants can come together and defeat any political enemy as Erin Stewart was elected Mayor after a year long battle fought by property owners against the previous administration and despite a 6 to 1 registered voter disadvantage against Mayor Stewart; she and te property owners prevailed.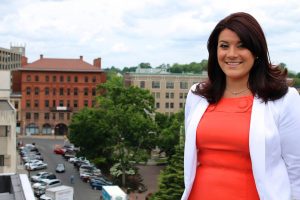 The Property Owner Defense League is not affiliated with CTPOA but we very much support their goals and efforts and hope you do as well.