2018 Is the Year for Decisive Action…and then VICTORY!

For the past 21 years, I have been involved at the State Capitol as an advocate for landlords and property owner rights and have learned much.
When I first started the Waterbury Property Owners Association with several other concerned landlords in 1994, it was novel and fun. We were a close-knit group with great expectations and a Governor that called our city "The center of the universe". I was very trusting and optimistic for the future but now must admit that I was also pretty naive and not really prepared to handle the inner-working of CT State politics and the tenant advocates thinking in the years that followed.
Today, I am speaking up and stating publicly for the first time that there are several politicians and advocates supported by lobbyists and often funded by tax-payer dollars that support a socialist agenda and have made things so difficult on private sector landlords causing them to fail.
When politicians and lobbyists with their own extreme agendas create laws for state-agencies to follow, its only a matter of time when these agencies turn from legitimate "watch-dogs" to biased and zealous "attack dogs," and we have witnessed this brutish behavior recently in some of our dealings in Hartford concerning our fair Housing laws.
It doesn't take a scholar to understand that Connecticut as a State is failing and people are leaving in disturbingly high numbers for greener pastures. Much of the blame for Connecticut's demise needs to be focused on these politicians with extreme agendas. In an attempt to turn the rental housing industry around, I have decided in 2018 CTPOA is splitting into two separate and independent entities to try and stop the downward spiral in CT.
CTPOA will remain as an educational resource center and advocacy group but the political side of the operations will be handled by the PROPERTY OWNER DEFENSE LEAGUE, an Independent Expenditure – Political Action Committee, often called a "Super PAC." The PAC's purpose and intent is to influence the outcomes of various races in the 2018 elections and target legislators that are anti-business and hostile towards landlords and support legislators that help us; it's the only way to change things; we need more like-minded people making decisions up there!

To achieve our goals, CTPOA once again has invested in more technology this summer and added Customer Relations Management (CRM) software to help us with a marketing and outreach campaign set to begin in early November. The campaign will target thousands of contacts we have in order to get new landlords and vendors to support us. With the proper technological tools in hand, we are working with consultants to hire and train paid solicitors to bolster our membership ranks and also gain contributions for the Property Owner Defense League. If you are interested in earning 1099 income and like sales, contact us as you will be paid for every new member or donation you bring forward, call 1-800-369-6153.
I look forward to hosting many events over the next few months and wish to roll into 2018 with a full head of steam so we can help save Connecticut.
Here's some photos from our past activities advocating for landlords.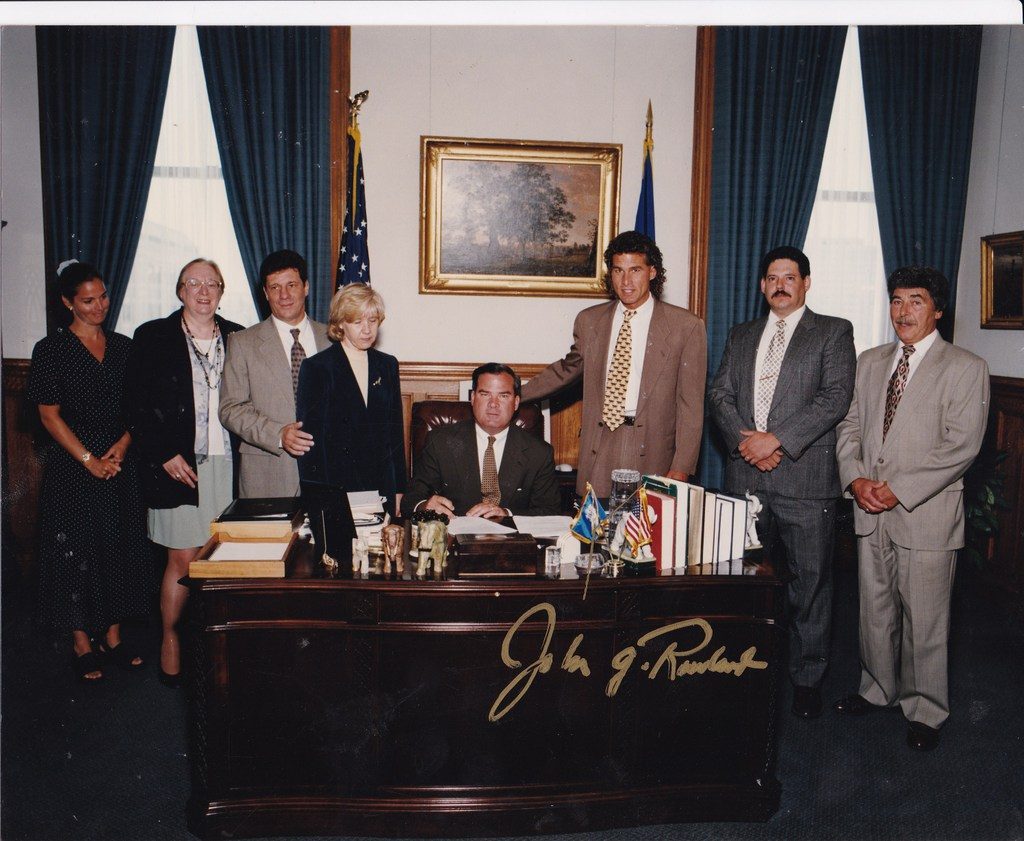 Governor's Bill Signing for the Landlord-Tenant Act of 1999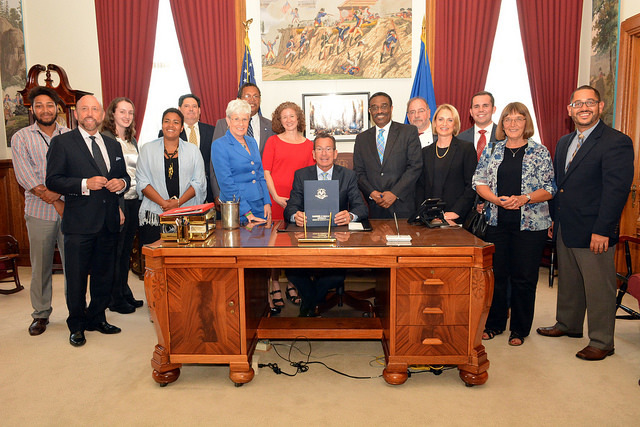 Governor's Bill Signing for Upward Mobility 2015
Governor's Bill Signing for the Bed Bug Legislation 2016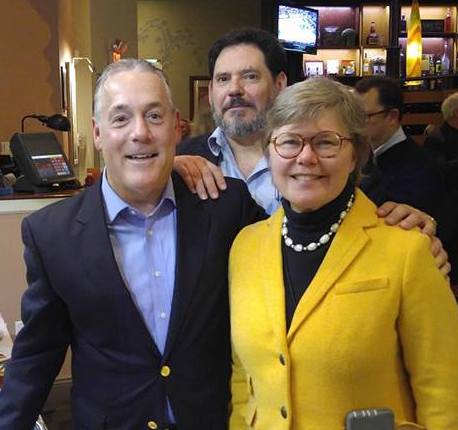 With Representatives Jeff Berger and Susan Johnson in 2016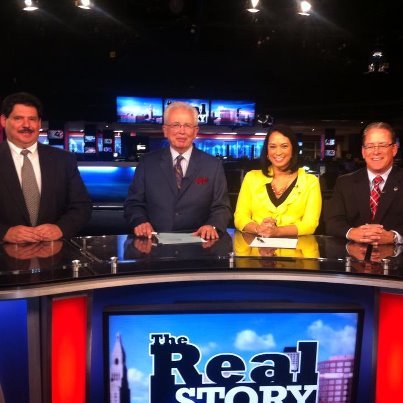 On Fox's "The Real Story" with Mayor Tim Stewart in 2012